Innovative community
For DIY Tiny House in North American, Enjoy, Correct, Share & Help Each Other !
      Welcome to a Vancouver area based community for the DIY crowd and Tiny House enthusiasts, where you can help each other, meet like minded people, make friends and help create a global, innovative community together. Tiny House living is a completely different life experience, The most important thing about Tiny Houses is incorporating your own ideas, enjoying the process of building it and learning and growing during the build. Join us, be part of building an amazing thing and enjoy yourself !

      Tiny Houses have one of the lowest carbon footprints of all modern living options, without giving up the comforts and ideals of today's cultures. It's a dream strongly geared towards minimalism and living without excess.
It's not only a different lifestyle; it's the start of many dreams.
      Unfortunately, if you purchase a pre-built Tiny House, it can be very expensive and most importantly, won't reflect your own ideas, let you enjoy the process or gain wisdom from the build. The biggest value from building your own is the DIY experience you will gain.
      The growing popularity of the Tiny House movement in Canada has led to a slew of DIY builders who choose to design and build themselves. Sadly, many Tiny House projects go longer than planned, over budget and result in lower quality construction than the DIY builders had envisioned. They wasted a lot of time, material and money.
      We have also learned that it takes more than one person to build a Tiny House and help is essential. So we have decided to share our property, our workshop, our knowledge, skills and passion.
      Let us create a global Innovative community together, as a Cooperative, as a MakerSpace focused on helping each other. Working together with Tiny House builders around the work, more people can experience the pride of ownership and investment in a dwelling that home owners get, while enjoying the freedom that comes with owning one's own Tiny House.
      Together we have help the Tiny House movement forward in leaps and bounds.

      ClimateHero Park is a 16 Acre property located at 11885 264th Street in Maple Ridge, BC Canada.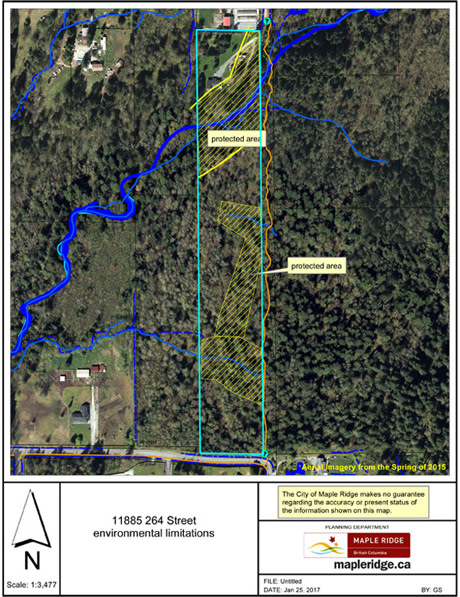 ClimateHero Park  is focused on being a global innovative community for tiny house DIYers.
            The benefits of membership include:
A: All-access to our shared workshop space. This includes access to the tool shed as well as standard hardware. Restroom facilities will help with wash up and ease during long build days. Our site will be secured and monitored, so you can feel confident that your home is safe 24/7.
B: Your own build spot within the Park. This spot will be all yours – you will not be asked to move anytime during your build as long as your membership stays current, allowing peace of mind that no neighbor or landlord will tell you to move your half-built home elsewhere.
C: Support from other Members. The co-build experience is a unique experience that will help you stay inspired and keep on track with your build goals. If you need a few hands to hold up something heavy, they'll be there for you. Contribute in return and gain from the shared knowledge and experience of fellow builders while making new friends.
D: Access to a pool of co-building members and other tiny house enthusiasts willing to give their time to assist you in your build.
If you need a few extra hands during a specific day of work, you can post a need for trained volunteers on  ClimateHeroPark. Others can then sign up for the shift you've created, and you will see if you have enough help before the day begins.
E: Ability to safely store your materials, as well as access to our free supply of donated and salvaged high quality build materials.
F: Participation an a co-organized pop-up Tiny Hotel project in the tourist season, with Tiny House owners able to stay on site or coordinate rental of static or mobile Tiny Houses so that owners make money. Similar to AirBnB, there can be options to rent your property for additional income.

      Our dream is to build Tiny House Eco-village around the world, bring together like-minded people, to change the world using each member's unique resources and wisdom.
      We advocate the ultimate simple life, advanced green technology and passive building standards.
      We are committed to stopping global warming by living Tiny, so that everyone can become a climate hero.
      Join us,  your participation in this extremely worthwhile project allows this campaign to finish and fulfill its true potential.
      We welcome you come visit ClimateHero Park anytime and experience our community directly. If you like, we can share our knowledge about Tiny Houses with everyone. At the same time, we will provide tiny house accommodation and delicious food.
      One for All, All for One.
      Let us do something together for Tiny House lovers and DIYers. We think Crowdfunding is the secret to making this dream comes true for us all.
      We hope more people interested and can actually experience part of the building process first hand and perhaps even be inspired to build their own Tiny home.
      We want to share these experiences with more people as soon as possible.

      $10 – Local Tiny Tour Pass
      Follow the tour map to see 3 tiny houses in ClimateHero Park. Passes are non-refundable. Kids are free.
      BOOKing on ClimateHero Park​ – https://www.meetup.com/ClimateHeroPark/
      $100 – Membership & Annual Park Pass
      Membership, Annual park pass. (75% off,$100 in Future.); Free access to most workshops; Event discounts; Tool orientation; Hands on building experience; A spot on the Builder Member wait-list.
      $120 – Tiny Night
      Experiment the tiny-life for one night in ClimateHero Park, alone or with another guest. Prepare yourself for a wonderful time !
      BOOKing on ClimateHero Park​ – https://www.meetup.com/ClimateHeroPark/
      $1000 – Build tiny house for yourself
      Built tiny house for yourself at ClimateHero Park, You provide the materials and labors, and 10 hours volunteer time for help other people. We provide guidance counselors and workshop.
      Items included:
      A, Membership
      B, Annual Park Pass
      C, Tiny House Workshop