As Arctic owner, 
Unique Shared economic model, Camping Free Forever, Focus on global climate change !
      — The World's First Global Warming Adventure & Experience Park, links the most visionary people all of the world !
      — The newest Arctic Expedition Route in North America, Into the wild – Expedition, Adventure, Aurora, Hot spring, Snow Golf, Skiing, … Camping Free Forever !
      — Solar Aurora Tiny House + Tiny Vertical Farm
      — The innovative crowdsourcing shared economy model, You can be a visitor, You more are an owner.
      — Join us, as a Climate Hero, as arctic owner, share land appreciation !
Global Warming Adventure Trip
      One of the dreamiest destinations Everyone have ever visited was arctic in North America. Arctic surprised us. Known as the Global Warming Experience Capital of the earth it truly lives up to its name !
      Welcome to join the newest Arctic Expedition Route in North America ! — Longitudinal Canada from Vancouver to Yukon. We come together for this long awaited Arctic odyssey and would like to invite you along for the voyage.
As the polar icecap melts away due to climate change, The Arctic has undergone great changes and has become more and more important to humans.
      If you like, we can provide two 2017 Jeep Wrangler in Vancouver that we have spent time modifying to turn it into an environmentally friendly vehicle capable of this Arctic expedition for you, to cover our carbon offset so that we do not contribute to the melting Arctic while telling this story.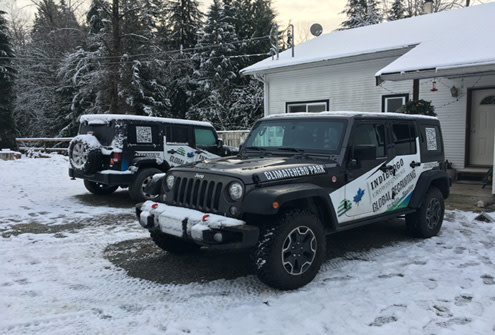 Day 1. Vancouver, BC
                        * The most beautiful city in the world
                        * The world's First Modular Vertical Property Farm
                        Camping in ClimateHero Park (Metro Vancouver)             16 Acres
                        Day 2. Prince George, BC
                        * Camping in ClimateHero Park (Prince George)             100 Acres
                        * Group Photo at Milepost zero on Alaska Hwy
                        Day 3. Fort Nelson, BC
                        * Camping in ClimateHero Park (Fort Nelson)                  200 Acres
                        * Famous Liard Outdoor Hot Spring in the world
                        Day 4. Watson Lake, YT
                        * Canada Northern-light Center & Sign post Forest
                        * Camping in Climate Hero Park (YuKon)                           80 Acres
                        Day 5. Whitehorse, YT
                        * SS Klondike Tour
                        Day 6. Dawson City, YT
                        * The capital of gold
                        * Travel to the Top of the World Highway
Our Vision
      We live in Metro Vancouver BC Canada, Keen to innovation, inventions, focus on Global Warming, love travel and adventure.
      We always have been dreaming to build  a series of theme parks on global warming from south to north in Canada, all composed of Passive tiny house and Tiny vertical farm, the first to use and experience the world's latest technology and products, such as AI, VR, 3D printing and so on.
      The Park is full of interesting activities, every person all is owner, we can live here one day, two days, one week, two weeks, or one month, two months. We can experience a different things, make more Friends, try different lifestyle.
In 2016, we invest one 80 acres golf course in the Arctic to achieve our dream, In 2017, We continue to invest three property in Metro Vancouver (16 Acres), Prince George (100 Acres) and Fort Nelson (200 Acres) one after another, Across South to North in Canada.
      In 2018, we begin to create the world's first global warming adventure park as our first project, so that more people will pay attention to and experience new green technology and global climate change, called ClimateHero Park.
We have focused our attention on the biological, ecological and environmental aspects of the Arctic area by Global Warming, studying the changes occurring, we hope we could do something with scientists, managers, politicians, operators, guides, hunters, consumers, and tourists.
      We are committed to continue doing our part to ensure a viable future for Arctic. Developing this Adventure Park is not the end, but rather the beginning.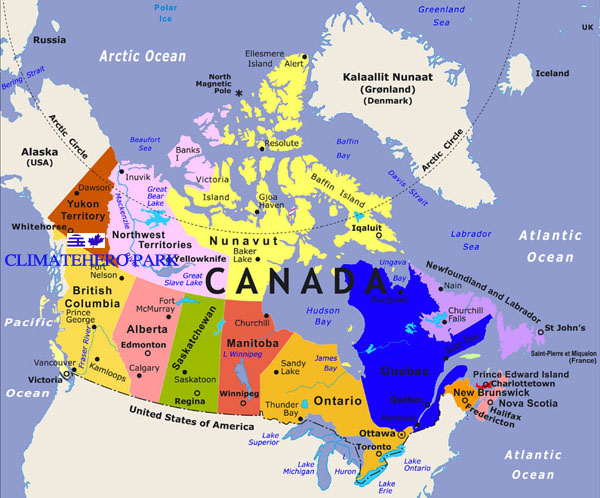 Into The Wild — Camping Free Forever !
      ClimateHero Park (YuKon) – the world's first global warming adventure park
      The Global Warming Adventure Park occupies a total 80 acres property, featuring 9-hole golf course, polar golf in summer, snow golf in winter (Snow Golf Approved for 2018 Winter Olympics) .
      In order to find the like-mind people, we decide crowdfunding in indiegogo.com, let us build the first adventure park for our-self together.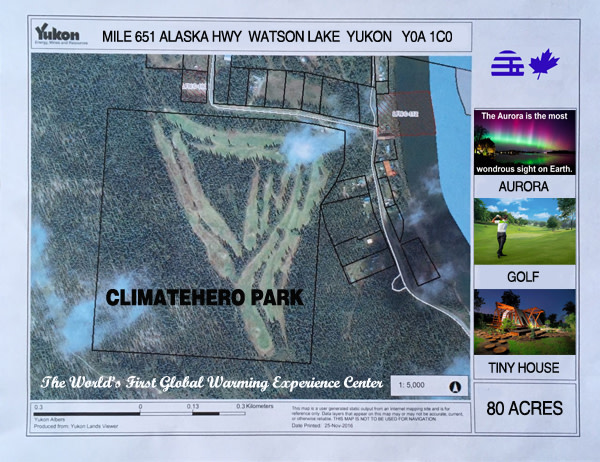 Here is the only way to the Arctic expedition in North America, to west, it is Alaska, to north, it is gold capital — Dawson city, to east, it is Yellow knife, to south, it is the world's top ten strange hot springs — Liard Outdoor Hot Spring and Jade City.
      ClimateHero Park's modular tiny-vertical farm will be build, to actively advocate leading low-carbon lifestyles as an ideal solution to save global warming.
      Enjoy the beautiful wild in Summer and magical Aurora in Winter.
      Join us to experience global warming and save our planet.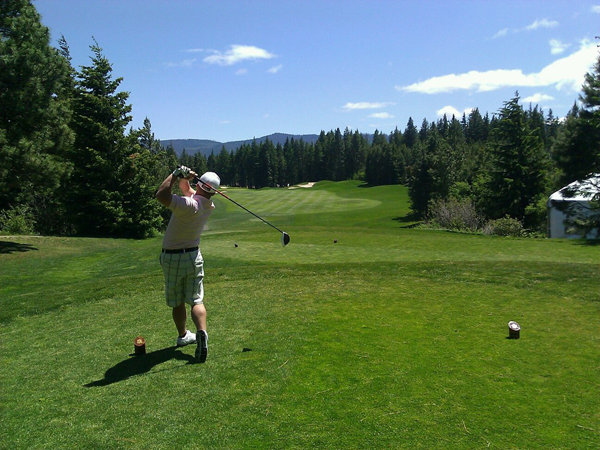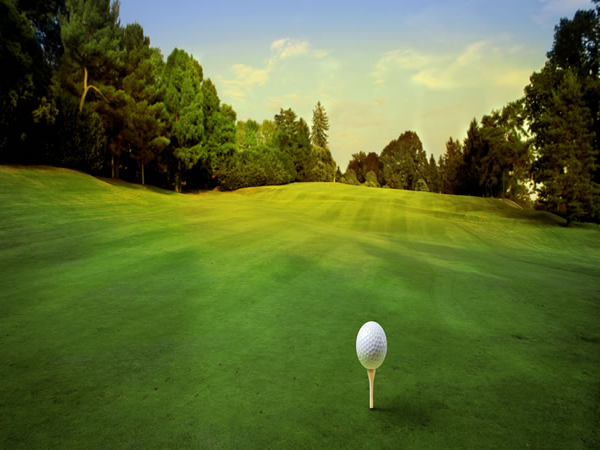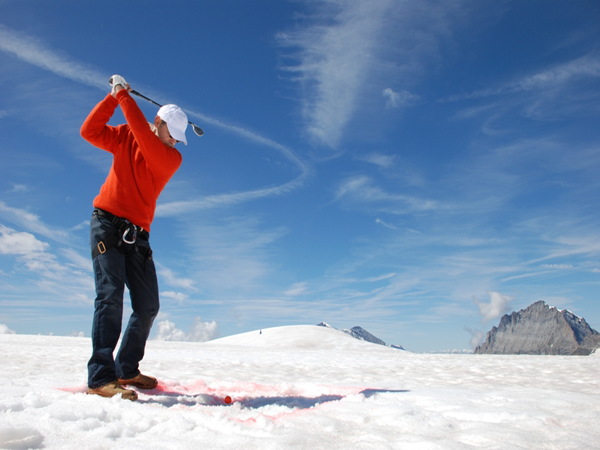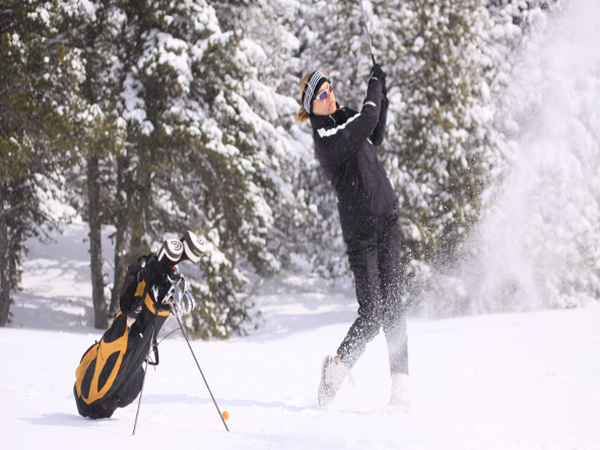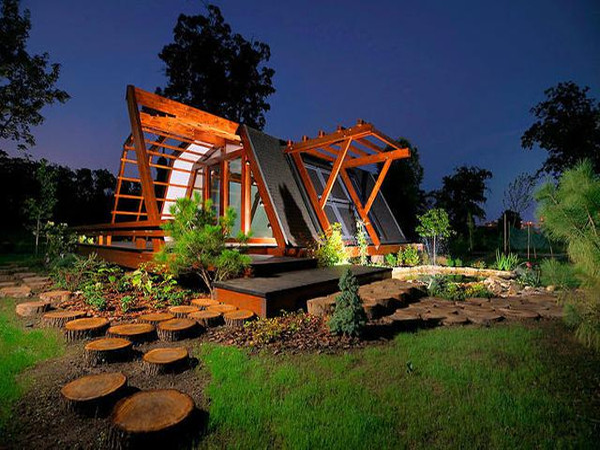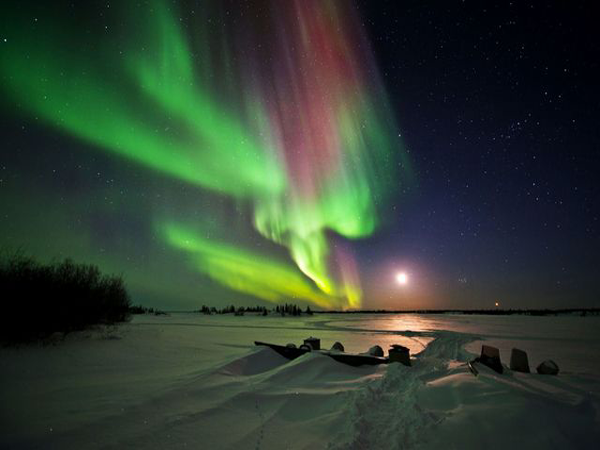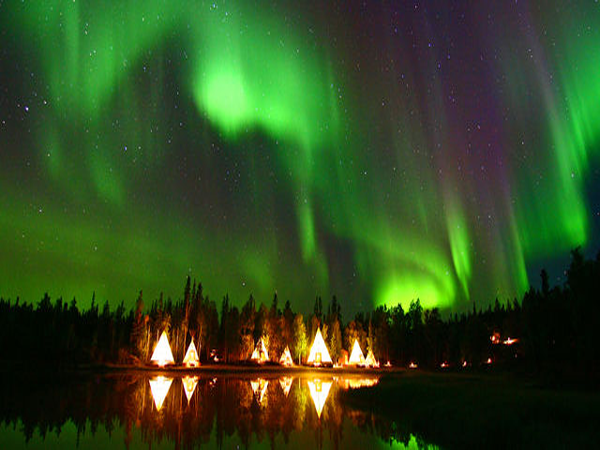 Not only as tourist , to be Owner !
      Every featured backer all will be sharedowner and get one property certificate of 10-square-foot land of Climate Hero Park (YuKon), Permanent property, shared land appreciation .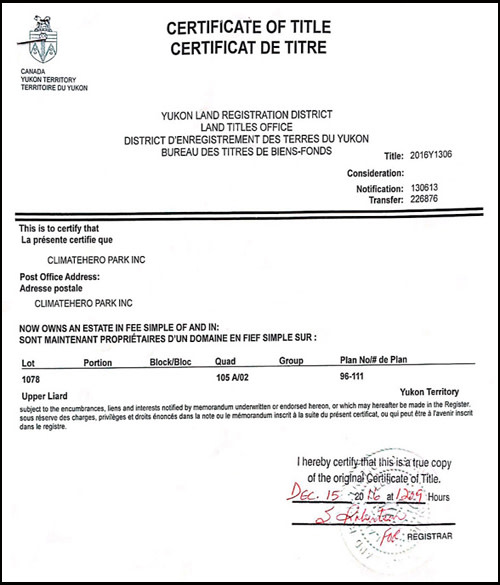 Crowdfunding for Tent – Hammock
      $3000  For buy 10 units of Crua Hybrid 4-in-1 tent-hammocks, so that Backers can  camping in the ClimateHero Park, to enjoy the polar nature and experience climate change.
      The Crua Hybrid offers the perfect solution and Everything you need for a comfortable nights sleep while out on your adventure is already built-in to the Crua Hybrid, including an insulated air mattress and a tailored sleeping bag.
      It is one of  the most successful campaign in indiegogo.com.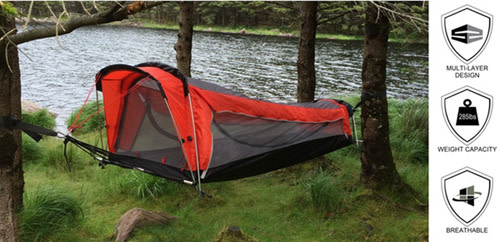 Contributions and Perks
      The greatest perk for anyone who contributes any amount is the honor and value that you will be contributing to informing the world about the real changes that Arctic is facing. And informing at the same time about possible solutions to save the global climate change from Arctic.
      Also: Even if you cannot, or you decide not to, contribute financially to this project, there is so much else you can do. Sharing this campaign link with others is one. Accessing and traveling the Arctic, once it is available, is another. Joining into the public debate is valuable too.
      If you think that "little you" won't be able to make a difference in a big world ?please search "Butterfly effect", We look forward to you !
      All contributions up to $5, – will be rewarded with a Climate Hero Certificate and Carve name on the Climate Hero Wall in ClimateHero Park .  ( like as "Wall of Love" in Paris )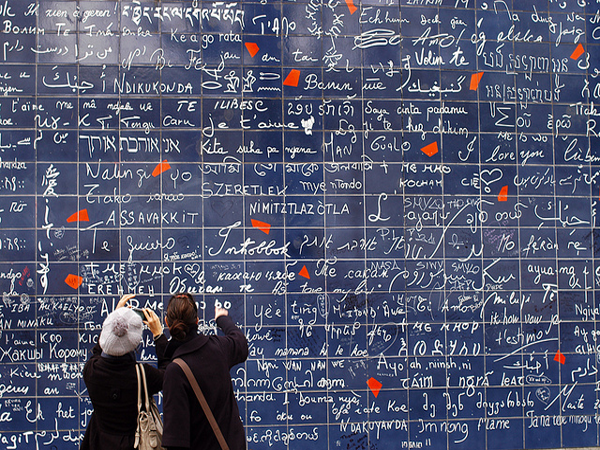 $100 – Camping free forever in 4 ClimateHero Parks ( From the southernmost point to the northernmost point in Canada)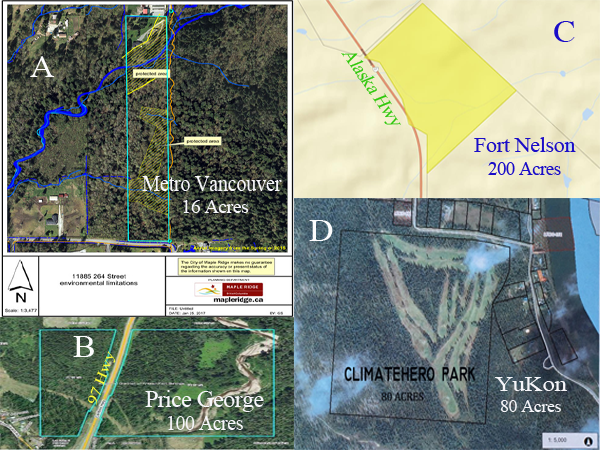 All other contributions and their perks are described in ClimateHero Park.
      If we can get more support, we will build 20 modular tiny vertical farm units, share more with backers around the world. Let more people enjoy the magic aurora, sleeping with aurora together. At the same time, it is the world's leading vertical planting technology display, not only for the polar people and tourists can eat the freshest and nutrition vegetables, but also hope through the experience by tourists, let the vertical planting technology expand to around the world, leading a new low-carbon lifestyle.
Risks and challenges
      This is ClimateHero Park's 1st crowdfunding campaign. We already own these four properties from Metro Vancouver to Yukon, they are total 396 Acres, Among them, Yukon's golf course have been completed and Vancouver's modular tiny vertical farm have been beginning.
      We've had the ability to fulfill our backers requests with each campaign.
      We will dedicate all our strength and passion into meeting the objective. It becomes our sole focus. If unforeseen issues do arise, we will tackle them head on and with complete transparency while always keeping you, our backers in mind.
      With the possibility of Mother Nature unleashing her fortune on us, we promise to get through it together and fulfill our backers's requests.
Our Service
      A:   $5 – List on Climate Hero Wall
            Reward Climate Hero Certificate and Carve Name on Climate Hero Wall in ClimateHero Park
            Items included:
                  * Carve Name on ClimateHero Wall
                  * Climate Hero Certificate
     B:    $10 – Climate Hero Park Pass
            Perpetual Pass for 4 ClimateHero Park (Metro Vancouver, Prince George, Fort Nelson and YuKon) and Free Camping one night per year.
            Items included:
                  * Carve Name on ClimateHero Wall
                  * Climate Hero Certificate
                  * Climate Hero Park Pass
                  * Free Camping one night per year
     C:    $29 – Camping by Crua Hybrid Tent
            Experience Unique Crua Hybrid 4-in-1 tent-Hammocks one night in Climate Hero Park (Metro Vancouver or Prince George or Fort Nelson or YuKon)
            Items included:
                  * Carve Name on ClimateHero Wall
                  * Climate Hero Certificate
                  * Climate Hero Park Pass
     D:    $59 – Camping by Solar Tiny House
            Camping by Unique Solar Tiny House one night in Climate Hero Park (Metro Vancouver)
            Items included:
                  * Carve Name on ClimateHero Wall
                  * Climate Hero Certificate
                  * Climate Hero Park Pass
     E:    $79 – Camping by Aurora Tiny House
            Camping by Unique Aurora Tiny House one night in Climate Hero Park (YuKon)
            Items included:
                  * Carve Name on ClimateHero Wall
                  * Climate Hero Certificate
                  * Climate Hero Park Pass
     F:    $100 – Arctic Owner
            Land Title Certificate of 10 Square feet in ClimateHero Park (YuKon), Own land property rights. and Camping free forever in 4 ClimateHero Parks (Metro Vancouver, Prince George, Fort Nelson and YuKon)
            Items included:
                  * Carve Name on ClimateHero Wall
                  * Climate Hero Certificate
                  * Climate Hero Park Pass
                  * Land Title Certificate
                  * Camping free forever