The world's first online course for building a tiny house by a Canadian professional team.

A Tiny House is set out to have one of the lowest carbon footprints of all modern living options without giving up the comforts and ideals of today's culture. The Tiny House is strongly geared towards minimalism and living without excess.
It is not only a different lifestyle, it also is a cradle of great dreams.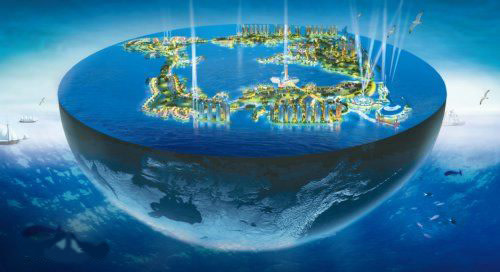 We are a group in Canada of expert professional Tiny House & Micro Housing builders who have spent the last 10 years in the trenches of the tiny house movement. We have already designed and built 5 dozen Tiny Houses both mobile and stationary from the ground up.
With the development of the tiny house movement in Canada, we met a slew of DIY builders, who enjoy designing and building their own Tiny Home's. But we noticed that quite a few tiny house build projects went on longer than planned, over budget, and with reduced quality then the DIY builders had envisioned. DIYers wasted a lot of time, material, energy and money.
We noticed that Tiny House DIYers lack high-quality information on builds, designs, materials and carpentry skills.
With our combined knowledge and experience we created functional designs and improved upon what we've learned from trial and error of each build. We landed on some elegant solutions from obsessing over difficult problems which are inherent in, and unique to, the tiny house building process.
Sure, there are blogs, and some DIY info-sharing and TV shows. But there is not a place to go to learn the ins and outs, the nuts and bolts and the complete package of how to build a tiny house from the ground up.
So we decided to take our knowledge, skills, and passion to the masses and provide the highest quality education, resources, community and training to tiny house DIYers. With easily accessible, convenient courses and programs to share the hard-earned lessons we've acquired from nearly a decade of tiny house building, preceded by many years of conventional home building.
To create top-quality online and in-person course, for more people to experience the pride of ownership and investment in a place that owners get – and to enjoy the freedom that comes from owning one's own home, a self-built Tiny Home.
We have an excellent team on board, and we're putting into an easly useable format 10 years' worth of experience.
Our program will further the tiny house movement with giant leaps forward.

ClimateHero Park will offer an intensive curriculum that can help savvy, resourceful people with the desire to build their own Tiny, and do it right the first time.
ClimateHero Park will offer  Nine Online Courses : 
Logistics & Planning  – Where to build your Tiny Home and help in choosing a permanent site or trailer: Including; selecting, customizing & designing floor plans, creating a realistic timeline and budget.
Design Tiny House – How to use industry standards. Lessons on the designability of infinitely customizable tiny homes. Every single layer of the tiny homes will be included; Foundation or trailer, subfloor, wall framing, roof framing, metal ties, plumbing, electrical, HVAC, exterior siding, interior sheathing, windows & doors, insulation. Each layer can be seen individually or made invisible to expose every other layer. How to think in volume instead of area. How to take the best ideas from others and make them even better in your unique tiny house. Affordably implementing green building practices.
Constructing the Structure – What materials to buy, and where and how to buy the highest quality materials at the lowest price. Site prep on a variety of static foundation systems. Properly selecting a mobile trailer. Framing with wood and/or metal. In-depth building skills. Framing and structural nitty-gritty. What tools to buy and what to rent or borrow. Choosing and installing windows, doors, siding, and roofing.  Insulating to the appropriate R-value. Proper installation of moisture barriers and enclosed cavity ventilation. Roofing, siding and interior sheathing options and installation. Creating a structure that will last a lifetime. Engineering a mobile tiny house with a low center of gravity and proper weight distribution.
Tiny House Electrical – How to completely, safely and properly wire own tiny house. Sizing the electrical service properly. A simple and useful explanation of amps, watts, resistance, and current. Lighting the interior and exterior efficiently. Commonly overlooked but important electrical components and considerations: smart home automation systems, integrated audio and video systems.
Passive Tiny House – How to install a variety of heating and cooling systems for your tiny home. Selecting windows and doors that will perform well in a tiny house, including; engineering a solid but light and weight balanced structure, sizing your passive system properly, choosing the best system for your unique climate and needs, high-efficiency systems and unique fresh air system.
Tiny House Plumbing – How to properly plumb your house from the interior to connecting to outside service, including; top to bottom plumbing, installing laundry systems and onboard water storage. How to elegantly break the rules of plumbing when necessary, as well as, connecting to a larger house, septic systems, and street service. How to make wastewater flow uphill.
Tiny House Space Saving Cabinetry, Staircases & Design – How to make the most of entire space which will include; cabinetry construction, secret hiding places, building strong but lightweight cabinets and storage, sneaky tricks and solid construction of cabinets and staircases, building lightweight but strong and durable cabinets and built-ins and high-end cabinetry on a tiny budget.
Taking Tiny House Off the Grid – Want to be sustainable and self-sufficient? Here's how to make that happen; sizing and installing photovoltaic, inverter, passive solar and battery systems, water collection and wastewater off the grid, composting and incinerating toilets installation and benefits. All of these themes will apply to grid-tied and off-grid systems.
Tiny House Maintenance – Building high quality on a shoestring budget including; avoiding costly mistakes, long-term income generation and low-cost maintenance, and when used or reclaimed materials can be the best or worst decision.

This is an actual live course so in addition we will be able to get as many people as possible to experience time in a tiny home.
Live 2-day Intensive Events:
Would you like to immerse yourself in tiny house fanaticism for 48 hours? Yes? Then come to one of our two-day events at Vancouver Canada.
Day one will cover the basics of tiny house building
Day two will cover detailed skill-building workshops.
A wonderful benefit of the live events is meeting and creating your local team of like-minded tiny house builders with whom you can rely on for support and help for your project.
This program includes an exhaustive manual, 3-D blueprints, step-by-step guidance covering every aspect of planning, design, location prep, materials & tools, avoiding common mistakes and building the tiny house successfully.
Join us, Build tiny! We've seen and heard the loudest voices for how to build a tiny house on the internet dispensing the least accurate information. Many DIY tiny builders have a difficult time determining what information is reliable and useful, and what is not.
Many DIY builders make avoidable but costly mistakes on small details and large design decisions. Many tiny house builders give up before their project is complete. We believe this is an avoidable tragedy. Many people can successfully build if they have access to the right information, tools and know how. There is no better way to get access to this information than from successful Tiny House DIYers themselves?